Whether you are a seasoned homeowner or it's completely new for you, you should always keep tabs on the appliances that are working in your home. No matter where you may live, chances are that you will need to check on your furnace from time to time and make sure that it's working properly. An old or outdated furnace that goes too long without professional maintenance can lead to a variety of problems within your home, especially during the fall and winter months. Not only can an old furnace fail to heat your home, but it can result in costly electricity bills that put a serious dent in your wallet. Getting a newer, more efficient furnace installed will help you avoid these problems, and there are a few signs that you may need it soon.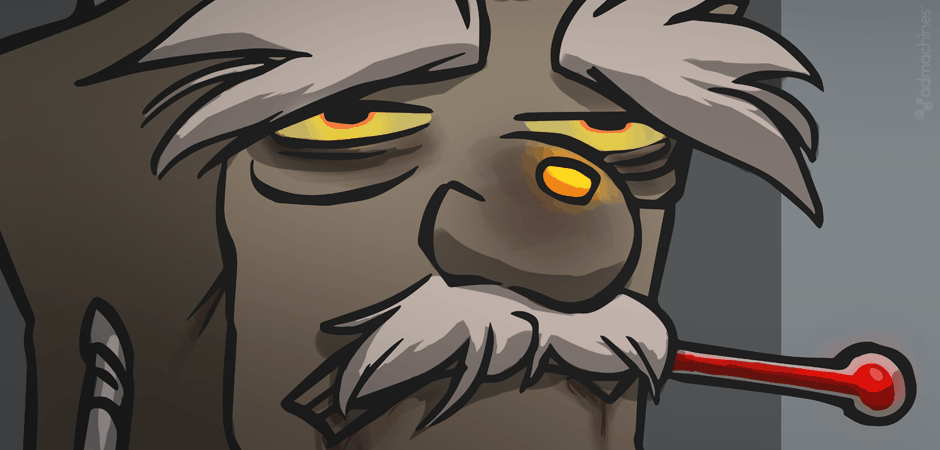 Here are 10 signals that your furnace may be failing:
Strange Sounds
Any old furnace can make noises, and that's no reason to panic. The occasional hum isn't out of the ordinary for older or outdated machines. If you notice that your furnace begins to make louder noises out of nowhere, it's a telltale sign that something needs to be fixed or replaced. At the first sign of any loud bangs, groans, or whistles, you should call a Rebmann specialist to locate the problem. If your furnace has already had frequent repairs, it may be in your best interest to consider replacement.
Thermostat Problems
When it feels cold inside your home, you turn up the thermostat and wait for the heat to reach your desired temperature. If you've noticed that this hasn't been working lately, or that your home has been taking far too long to heat up, your furnace might be struggling. It could also be the result of a leak in your ducts or a faulty thermostat, but a professional will be able to determine the cause. This can be especially problematic during the cold months, so you should get it fixed as soon as possible.
Your Electric Bill Increases
As a homeowner, it's likely that you monitor your bills very closely. When your furnace isn't working as it should be, it requires more electricity to function. This can cause your utility bills to skyrocket! Rather than doing guess work on your own, a professional will be able to determine the problem and help to bring your electric bill back down.
Yellow Pilot Light
You should frequently check on your pilot light. If you can see that the flame is blue, you're in the clear for now. A blue flame is a visual sign that the gases in your furnace are equal and working as they should be. If your pilot light turns yellow, this is an immediate cause for concern. A yellow pilot light is an indication that the balance has been thrown off in your furnace and that dangerous carbon monoxide is leaking into your home. This can cause significant injury or death.
Difficulty Starting Up
This is a sure sign that your furnace needs repairs. If your furnace has issues starting up or staying on, it's best to schedule service before you need more serious repairs.
Respiratory Problems
If your furnace is old or damaged, it could potentially pump dust, mold, and other pathogens into your home air supply. Symptoms in those with asthma may worsen, and other chest related illnesses may occur. Your air quality is extremely important, and you should have your air quality checked as soon as possible.
Hot and Cold Spots
If you can feel a draft while your furnace is on or some rooms are much cooler than others, it means that your furnace is no longer strong enough to heat your entire home. ice forming on your roof is a sign that heat may be escaping through your attic, but getting a professional tune-up for your furnace will allow you to troubleshoot.
Air Condensation
Air condensation may not be an immediate cause for concern, but it may lead to frequent repairs down the line. You should only allow two minor problems with your furnace before you call for maintenance.
Age
The average furnace can last from 10-20 years. If you have had it professionally serviced throughout its life, it can live a full life. You should always take the age into consideration though, and once your furnace turns 15 you should consider replacement. A newer furnace will give you consistent, reliable heat.
Strange Odor
When your turn your furnace on for the first time in a season, you may be able to smell gas or oil. This is just a sign that it's warming up, and no major cause for concern. If it happens after a few consecutive uses, then something isn't right. Contact a specialist right away to diagnose the problem, as strange odors may be more serious than you think. If oil or gas is leaking, it's a fire hazard.